Entertainment
10 Interesting pictures of Anup Jalota's girlfriend Jasleen Matharu
01/11

10 Interesting pictures of Anup Jalota's girlfriend Jasleen Matharu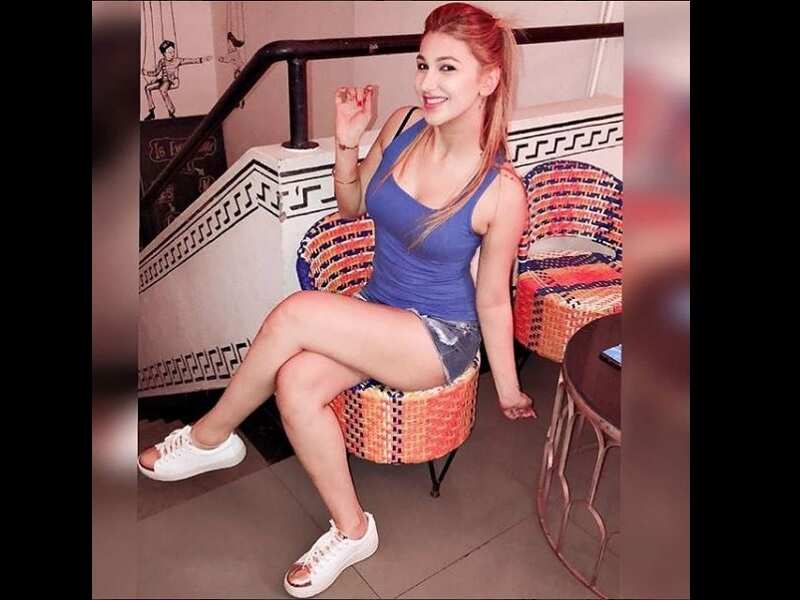 Anup Jalota and Jasleen Matharu have been all over the news ever since the two went public with their relationship. On the sets of a reality show, both confessed to dating each other, much to everyone's shock. The age difference between the 65 year old devotional singer and the 28 year old singer has become a matter of ridicule. But there is also a lot of curiosity about who Jasleen Matharu really is. So here are a few interesting pictures of the celeb that will sate your curiosity…
02/11

With Anup Jalota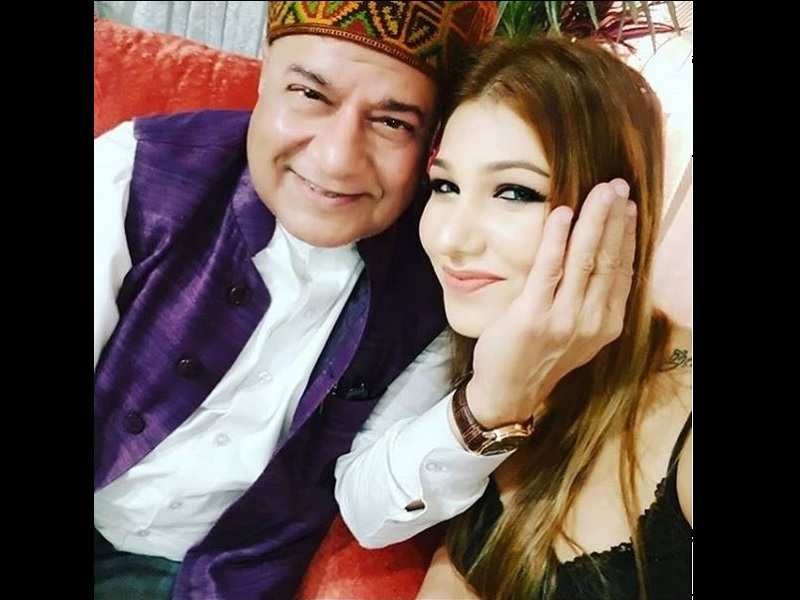 The two have been clicked a lot together but in the light of the new information of them dating, it takes on a whole new meaning. This picture shows the veteran singer and her in a cozy picture. Sporting a black sleeveless dress, Jasleen can be seen smiling happily for the camera as she has her cheeks pressed against Anup. While, the age difference does seem rather unconventional, the picture is cute nonetheless and the two seem quite happy.
03/11

Selfie with Mika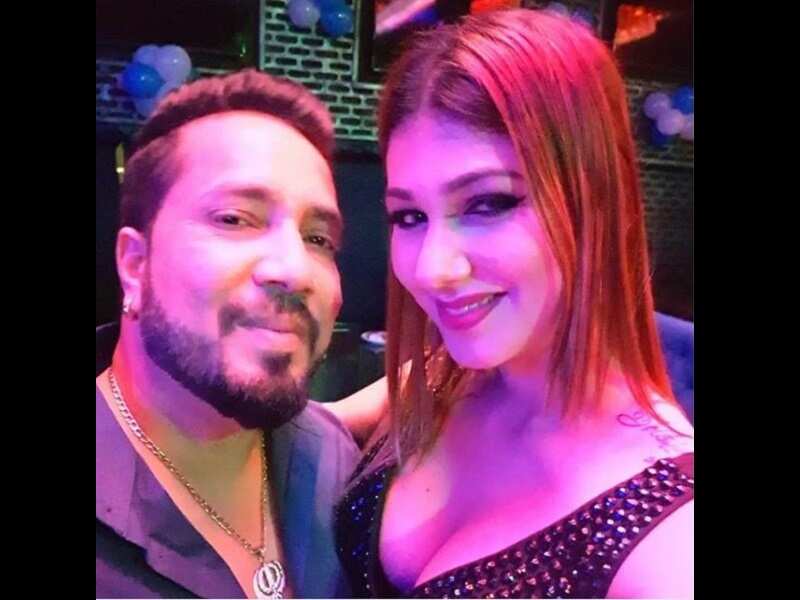 Mika Singh is one of the most popular and prominent names in the music industry. So it is definitely a dream of every budding and established singer to meet and interact with the top singer. Jasleen was also no exception to this feeling. When she came across the party sensation Mika, she made sure to click a selfie with him. In this click, both can be seen smiling for the camera and it is certainly a big moment for the Mumbai based singer.
04/11

Workout selfie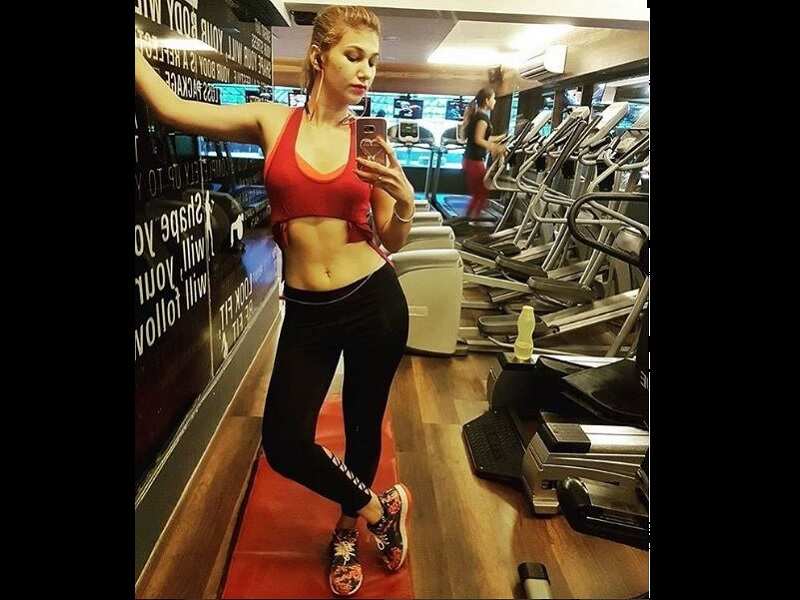 Jasleen is not just a talented singer; she also takes great care of her looks. Looking at her, it is clear that she workouts a lot and this picture proves it. In the click, she can be seen in a gym top and yoga pants as she poses in front of the mirror. Clicking a selfie, she gives off a vibe of a woman who knows how good she looks and that she has worked for it. Overall, it is awesome to see that she has fitness freak side to her.
05/11

Picture time with Govinda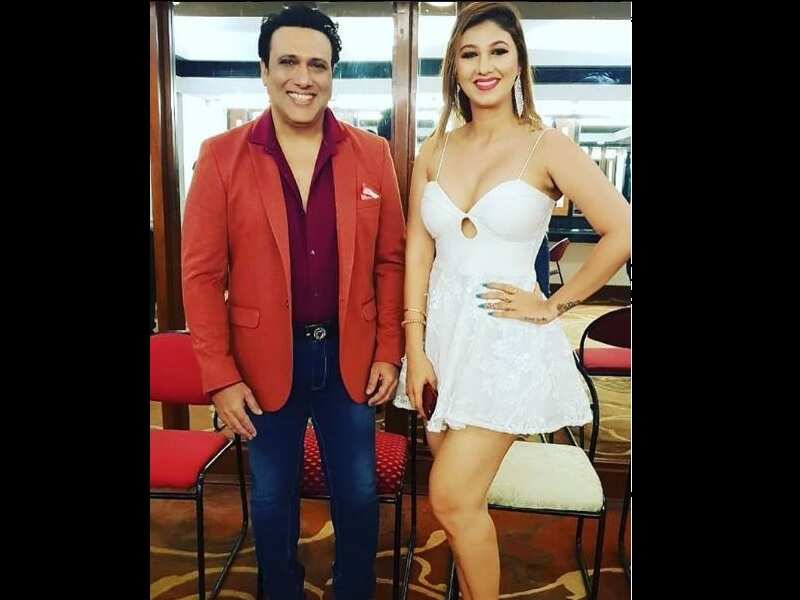 The singer had a star struck moment when got an opportunity to work with Govinda. In the picture she can be seen wearing a white knee length spaghetti dress in which she looked absolutely ethereal. Standing next to her with a big smile on his face is Govinda and Jasleen herself looks quite stoked about meeting the star. Turns out the two collaborated together for some show where this dream moment happened.
06/11

Time for 'Riyaaz'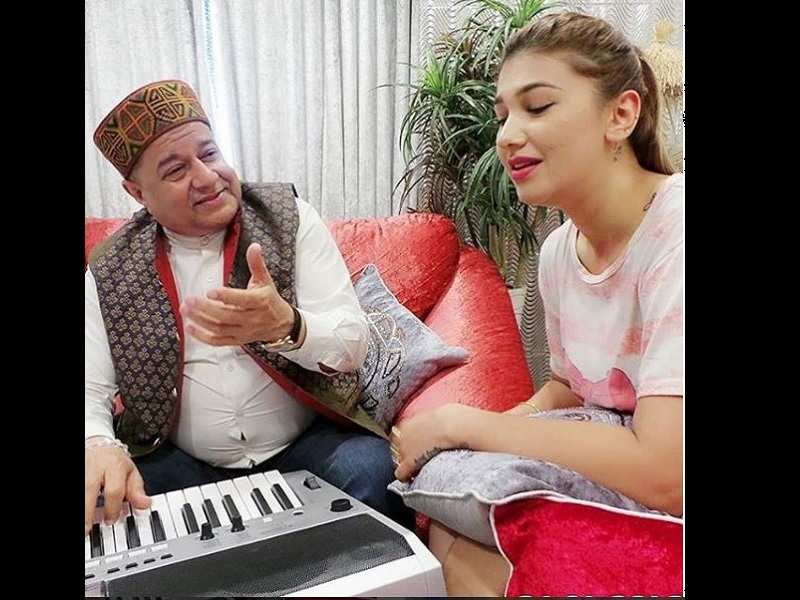 This next one is rather interesting for it is a candid click. It features her and boyfriend Anup Jalota, but the two are all business here. In the picture, the devotional singer can be seen playing a harmonium and Jasleen can be seen singing with her eyes closed. The two are completely focused on their work and turns out it was a routine riyaaz or practice session the two did on the regular which is required for any professional singer.
07/11

Sexy in black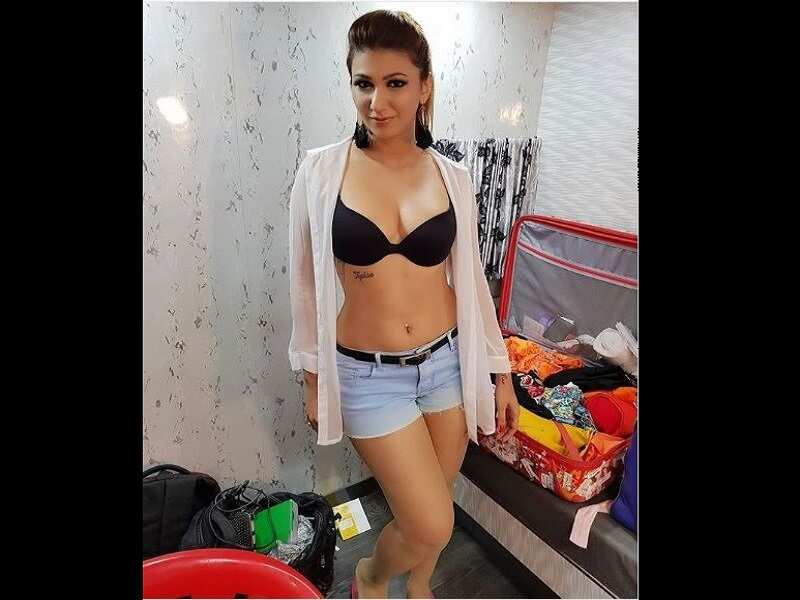 Jasleen is known for also sporting a lot of tattoos and her bold sense of fashion. This next picture shows just how comfortable she is in her own skin. In this click she can be seen wearing a black bikini top and blue denim shorts, which really showed off her assets. She also has a white shirt draped around her shoulders with the buttons all undone. Looking at this picture, it is clear that the singer how to look hot and happening when she makes her appearances.
08/11

Going traditional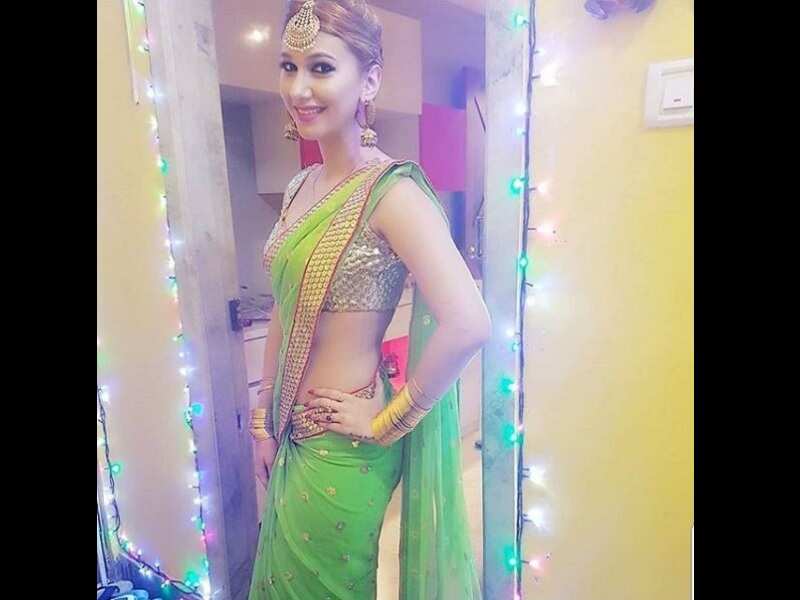 Mostly seen sporting really western and bold outfits, it is a rather rare sight to see her in traditional Indian wear. This next picture shows just how pretty she can look during the occasions that she does adorn such attire. In this click, she can be seen in green saree with a golden coloured blouse. She completed the ethnic look with jewellery and bangles making it clear that she can look amazing in anything that she wears.
09/11

Looking cute in pigtails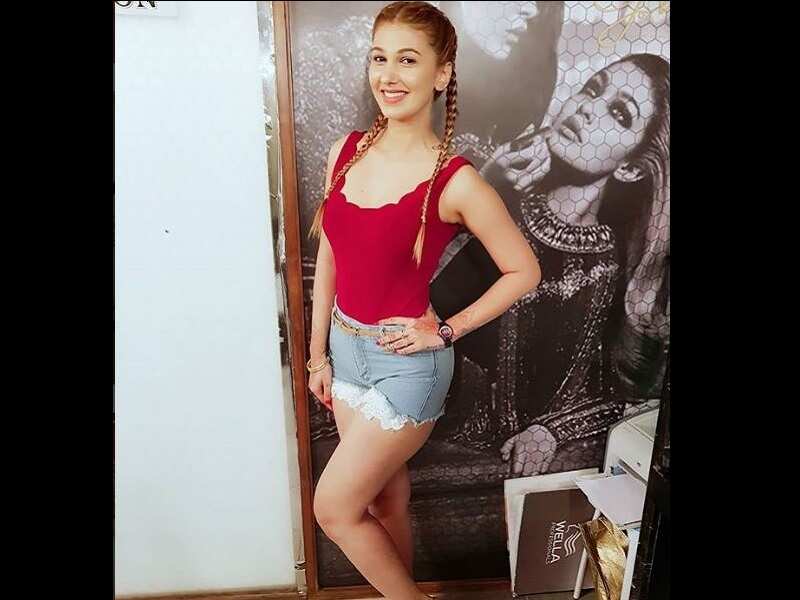 Jasleen experiments a lot with her style and has coloured her hair blonde as it clear in all the pictures. However, she also likes to experiment with her hairstyles from time to time as this picture shows. In this click she can seen sporting two long pigtails as she smiles happily for the camera. It must be said that the new hairstyle brings out a rather innocent and charming look to the Mumbai girl's face.
10/11

At the recording studio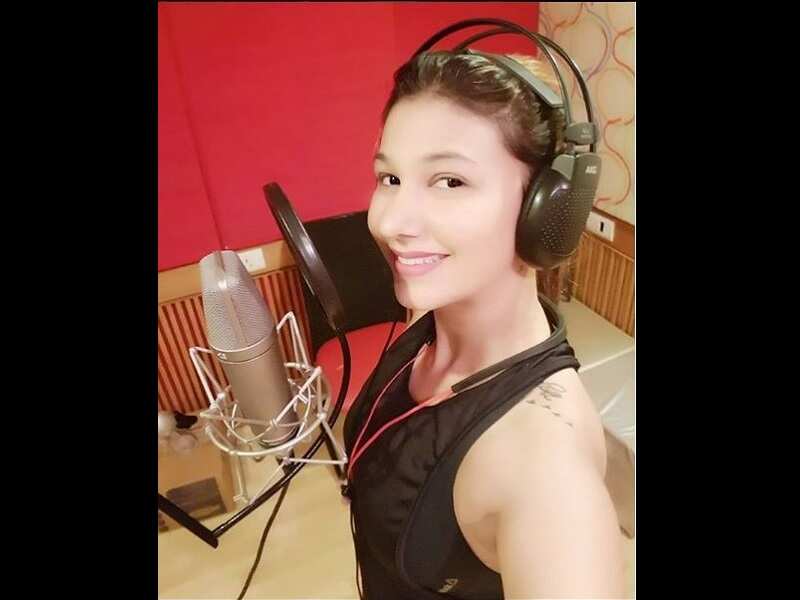 Most people think that being a singer is a life of glamour with stage shows and chances to appear in cool music videos. However, most of the work happens behind the scenes in the recording studios where the singers work their magic. This next picture shows how Jasleen works her magic when she is in the recording booth. Wearing headphones and sporting a big smile on her face, she looks really happy and at home in this selfie. It is clear from this picture that in spite of looks and fame, singing is her actual passion.
11/11

Love for cats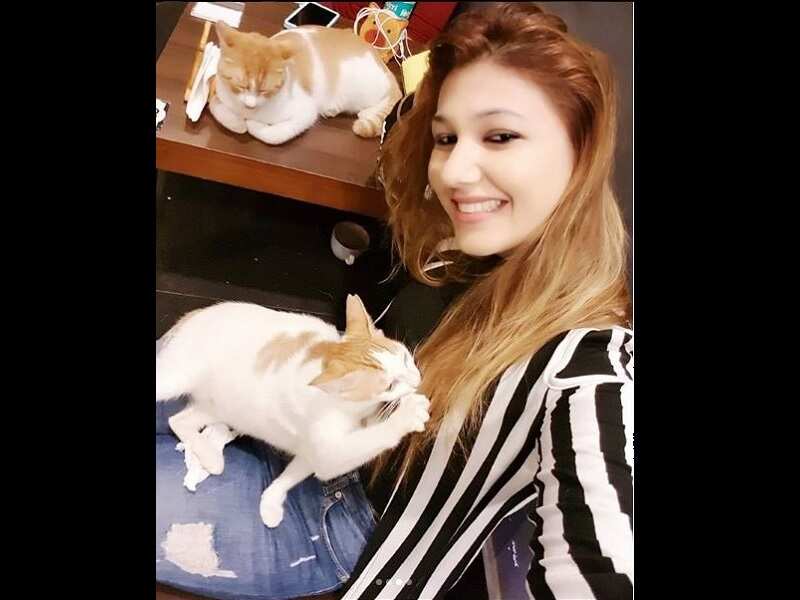 Not only is the singer a fashionista and a great performer, she is also an animal lover. This picture in particular proves that she is really fond of cats. Clicked at a café somewhere in Mumbai, Jasleen can be seen grinning as a cat sits on her lap and playfully nibbles with her hair. As for the singer herself, she looks gorgeous as always in a black and white striped shirt and seems really happy with her new furry friend.